Duster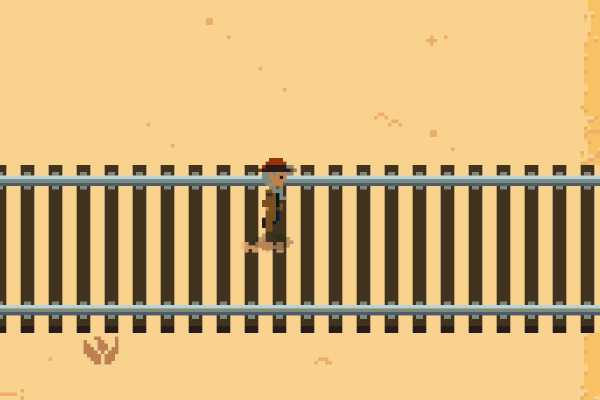 Been doing a LOT of future patch prep work (got some bigger mechanics and more plot/game loop oriented stuff in the works) so this patch got a little delayed. I wanted to put SOMETHING out so you guys wouldn't feel like I was ignoring you! Some major FPS/Lag fixes in (though not done with that yet) that should really make everyone feel a lot more happy playing.

WHATS NEW
NEW ITEM: wolf meat, cooked wolf meat, rotten wolf meat
Sped up world gen slightly
Reduced the map file sizes down to 1/3rd its original size
Added a second city, though it'll have the same buildings the main city does for now
Increased the world size
Adjusted the way zoom does its thing
Added roads bet
Added in a train track going down the map - it'll be used later on but I wanted its level generation code in game now
Added some simple saloon chairs, not really for a reason.
BUGS FIXED
Fixed a MAJOR lag bug with tiles constantly being allocated non-stop! You should see a noticeable difference
Fixed the town layout so it doesn't spread out all the time
Fixed the town placement so it doesn't spawn ontop of an area that can't fit a town
Fixed some sprite errors on the hurt idle animation
Fixed a bug where bridges spawned the wrong direction
Fixed a bug where NPC's would sometimes spawn in the wall, or on the bar
Fixed it so shop owners are not always randomized upon entering the building
Roads no longer go through water